Product Import Export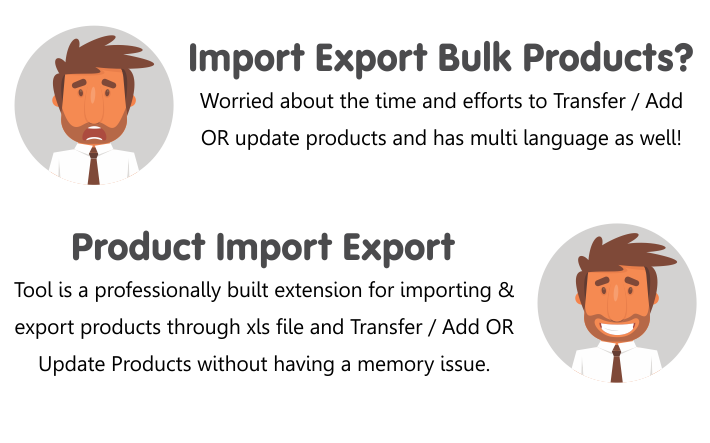 The tool is a professionally built extension for import & export products through XSL file and Transfer / Add OR Update Products without having a memory issue. This extension can migrate products from older to newest Opencart. You can import/export products in many formats like XLS, XLSX, CSV, XML.

✯ NEW: Export Products in Batches
✯ NEW: Custom Fields Supportable
✯ NEW: No Memory Issues
✯ Advanced Filtrations
✯ Multi-Language and Multi-Store Computable
✯ Migrate products from older version to newest version
✯ Export / Import Options, Attributes, etc
✯ Export / Import Categories
✯ Product Reviews Import Export
✯ Vqmod and Ocmod Both available
✯ 12 months of support
✯ Many More features...